Join Carnis!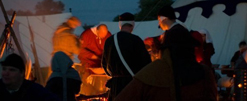 Are you interested in history, medieval crafts or to be standing on battlefields across Europe?
Read more »
Facebook

See the latest news about what we are doing at our facebook page!
Read more »
Image Gallery

Visit our image gallery and see pictures from different events, medieval objects and more.
Read more »